Panorama-Hoeve
If you want to relax after an active day on the Veluwe, the Panorama-Hoeve [Panorama Farm House] is the place to be. Riders are also very welcome at the pancake house: there is a paddock for horses and ponies.
Pancakes
In Bennekom, amidst a lot of green and a short distance from the heath, you will find the Panorama-hoeve pancake house.The most delicious pancakes and poffertjes are served here throughout the year. Various options are available for both large and small groups.
Location
Reviews
Read the experiences of other visitors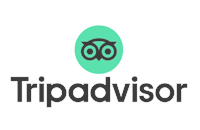 View the reviews of previous guests at this location.
View all reviews on tripadvisor