Nature reserve Wekeromse Zand
The Wekeromse Zand is a nature reserve of more than 500 hectares located southwest of Wekerom. The Wekeromse Zand consists of woodland, heathland and arable land, as well as a unique area of sand drifts. This is extraordinary, because active, drifting sand is almost non-existent in North-Western Europe. This makes the Wekeromse Zand very significant in terms of geology, ecology and cultural history. Not only that, it is also a versatile area for leisure activities.
Wildlife & Walking Wekeromse Zand
Besides the drifting sand, there is also a lot of forest and heathland. Marked walking routes run through the area. You can walk them on your own or with a forester or guide. While walking, keep a close eye on the environment. The area is known for its mouflons which roam freely. But there is more... roe deer, deer, foxes, boars and badgers can be spotted from the wildlife observation post.
More wildlife & walking
Wekerom watchtower

Near the Wekeromse Zand you will find a particular watchtower, situated between Het Nationale Park de Hoge Veluwe and Ede. From the watchtower you can enjoy a spectacular view over the Veluwe and Gelderse Vallei.

Riding in the Wekeromse Zand

The area is easily accessible for horse riders, only on designated and marked bridleways.

Riding in the Wekeromse Zand

When the heather is in bloom…

From mid-August, the heather turns purple and it is a wonderful sight in the sandy landscape. The heather blooms primarily on the Vijfsprongweg side.

When the heather is in bloom…
Celtic Fields
Curious about how people lived here 3,000 years ago? Then visit the Celtic Fields and the Iron Age Farm.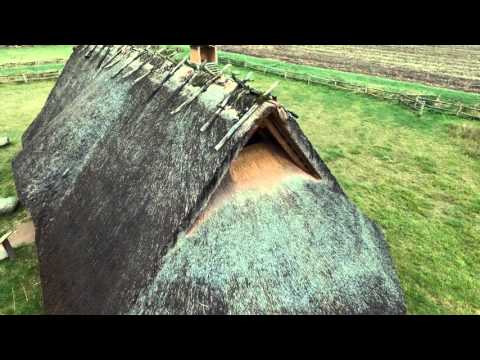 Staying the night at the Wekeromse Zand